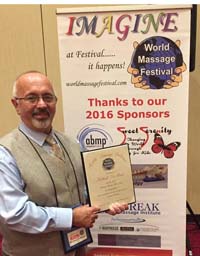 PERSONAL & ATHLETIC ACCOMPLISHMENTS

2016 Massage Therapy Hall of Fame Inductee
15 time Marathon Runner
2 time Ironman Competitor
5 Ultra Marathon Runner (50 mi)
Master Swimmer Naperville Waves

CERTIFICATIONS:
Reflexology 1992
Redfern Training Systems (RTS)

Massage Therapy 1993
Redfern Training Systems (RTS)

Applied Kinesiology Training 1994
Cranio Sacral 1999

Lymph Drainage Massage 2010
Ishman Bodycare

Integrative Movement Specialist and Advanced Training IMS 2011
Fitness Education Seminars
by Evan Osar
Posture and Movement Instructor
Level 1, 2013 Massage Therapy Insider/Fitness Education Seminars
Oncology Massage, Isabel Adkins 2014

NKT ™ Neurokinetic Therapy™
Level 1, 2014 Certified Practitioner

Functional Integrative Therapy 2015

Rocktape Certified Training 2015
AIS Active Isolated Stretching 2016

Massage Therapy and Breast Cancer 2015-2016
Barefoot Specialist 1,2&3 2015-16
DeroneuroModulation 2015-2016


The Holistic Massage Center, Mi

chael McAleese, 630-968-7827
Professional Services
515 Ogden Ave., Suite 300
Downers grove IL
Michael still runs a very successful massage and reflexology practice in the same location as the school. He works with many clients with sports injuries IMS, NKT, Sports Massage, as well as providing Massage & Reflexology for relaxation and stress relief. Call for an appointment.
630-968-7827
PRICES
Reflexology 30 minute session $40
Massage 30 Minute $40
Sports Massage 30 minutes $50
Massage 60 Minute $80
Oncology Massage $80
Lymph Drainage $80
Cranio Sacral 60 minutes $80
Corrective exercise & Movement assessment 30 minutes $50
Rocktape with assessment $80

Certified as an Integrated Movement Specialist (IMS)
As an athlete and Massage Therapist, Mike offers gait training and injury assessment using IMS. He trained with Evan Osar in 2011 and was certified as a Integrated Movement Specialist. He assists and evaluates many people from all walks of life.
Using IMS Michael works one-on-one with each individual to gain function and strength to compete competitively and assess injury through corrective movement exercise.
NKT ™ Neurokinetic Therapy™
Level 1, Certified Practitioner
NeuroKinetic Therapy™ corrective movement system, is a sophisticated assessment and treatment modality that addresses the causes of dysfunctional movement/ coordination problems at their root in the motor control center in the cerebellum. The NKT protocol actually reprograms the dysfunctional routines stored in the motor control center. This allows the practitioner to treat the cause of dysfunction instead of the symptoms.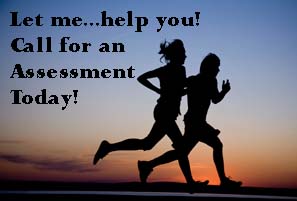 Massage and Breast Cancer

& Oncology Massage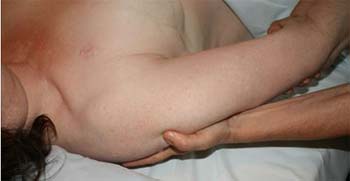 There have been many myths in the past about Massage and Reflexology being unsafe for cancer patients. Since then the myths have challenged and over turned by evidence based research. Today, more hospitals and mainstream clinics are aware of the benefits of massage therapy and reflexology and have added it to their treatments.

Both massage and Reflexology are widely used as part of people's health maintenance. As a massage therapist and instructor, I offer different types of bodywork that support cancer patients and survivors by integrating both Western and Eastern modalities to address the symptoms and side-effects of both treatments and disease.

My goal when working with cancer patients, survivors and their family members, is to utilize the holistic approach to provide relaxation of the mind, body and spirit.
Michael trained under Eeris Kallil & Isabel Adkins, both top in the field of Oncology Bodywork.